Smart home security cameras nowadays cater to a wide range of requirements. Indoor security camera should be more durable than indoor security cameras because they are more prone to be tampered with. There's the obvious benefit of being able to keep an eye on your home's exterior while you're gone. Then there's the less evident but equally vital task of keeping an eye on your children as they play in their room or you work from home.
It's a major decision to pick the best smart security camera for you and your family's needs. Whatever the situation, a smart home surveillance camera provides you with the assurance that your home, as well as the people and pets who live there, are safe.
The following is a list of the top camera models for indoor home security.
1. Wifi Surveillance Cameras
Wi-Fi cameras are all the rage these days. They are quite easy to set up and use. Forget about difficult, costly wiring: simply connect your wireless video cameras to your existing WiFi network and you'll never miss a movement on your property again. Ambicam introduces WiFi Camera with cloud storage, which is a top outdoor wireless security camera with day and night vision capabilities.
It's also appropriate for indoor use. With its two-way audio, you can communicate with a loved one who is alone at home. It also has a view angle of up to 130 degrees, allowing for a large range of coverage. It has a variety of functions, including live                                                                  view, compact and space-saving design, and motion alerts.
2. PTZ Dome Cameras
A pan tilt zoom camera, often known as a PTZ camera, is an IP security camera that can rotate horizontally and vertically to zoom in and out on smaller details. 4G Dome PTZ smart cloud cameras by Ambicam are professional indoor surveillance systems that use 360-degree rotation technology. The dome camera's pan, tilt, and zoom capabilities allow it to monitor big and wide areas with one camera.
These cameras watch everything 24/7, thanks to cloud computing. They're simple to set up and operate, as well as being cost-effective. They have a variety of placement options, including the eaves of the second floor, the rooftop, the walls, and the roof overhang.
3. Bullet Cameras with AI on the Edge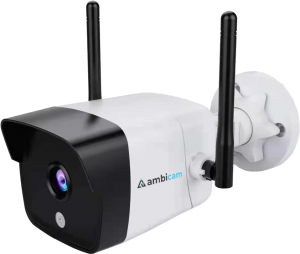 One of Ambicam's 4K technology products, the edge AI-based bullet camera, is packed with edge AI functions such as ANPR detection, object identification, facial recognition, intrusion, and more. The cameras are protected from dust, grime, and other natural factors by protective casings, making them one of the best solutions for indoor home security.
This is a form of surveillance system that uses deep learning to provide an active response and real-time alarm. The technology allows individuals and cars to be extracted from large amounts of video data and snapshots of the objects taken for effective video footage search and retrieval.
4. 4G Dome Cameras
4G security cameras with SIM card slots are a godsend because they are specifically intended to suit your security demands in off-grid locations where there is no Internet/WiFi or power. Ambicam's FHD security cameras with cloud storage employ a 4G LTE network to provide live streaming and instant warnings. Even in low light, their big sensors boost performance. These cameras also have a digital zoom feature that allows us to get a closer look at people and objects in the environment.
They are most suited for remote locations such as farms, ranches, second/vacation homes, rental properties, new house construction sites, senior living facilities, and so on. These are excellent video surveillance solutions for indoor applications. But many folks believe that they are the perfect indoor cloud CCTV camera because they can be mounted on a strategic spot on the ceiling to cover all angles of the room.
                                                               5. A Camera that Recognizes Faces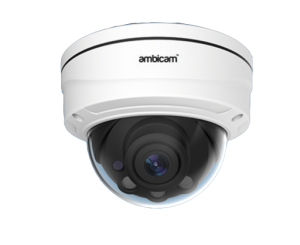 Face recognition cameras have become extremely handy in recent years. Faces that are difficult to distinguish in traditional video surveillance equipment can be identified using a Smart Cloud Camera. Security cameras can learn your family's regular faces thanks to facial analysis algorithms. This allows for more smooth system control and greater alert to detail.
A security system that recognizes faces makes it easier to use and reduces crime. It may distinguish your loved one from an invader, reducing the number of false alarms. These unquestionable features make it exceptional for your outdoor security. Its benefits are also unrivaled for indoor use. For example, if you have a camera like this in your home, all you have to do is present your face to the camera to adjust the lighting.

Which CCTV Camera Should You Purchase?
It's critical to make sure you've chosen the proper CCTV Camera because depending on where they'll be installed and what they'll be used for, you'll need to find one that meets your requirements. It's up to you whether you want to install a CCTV camera outside a property to catch criminal activities or have one installed inside to monitor the home.
But, before you make your final decision, consider anything that might obscure the camera's view, and evaluate several fields of view options to see which one is best for you. You do not need to be concerned about your decision. At Ambicam, we have CCTV cameras for the home in a variety of price ranges and with a variety of useful features; you can easily pick one that fits your budget and requirements.