About Us
Stay Connected and Protected with Ambicam's 4G/5G-Enabled Security Solutions.
Our cloud-based solutions are designed to be user-friendly and accessible from anywhere, giving you complete control and visibility over your operations. With artificial intelligence, our systems can learn and adapt to your needs, providing you with intelligent insights and recommendations to help you make better decisions.
our cutting-edge manufacturing company, specializing in the creation of unique and innovative cloud-based solutions with artificial intelligence and simulated base CCTV cameras.
Our team of experts is dedicated to providing our customers with state-of-the-art products and services, designed to meet the demands of the modern world.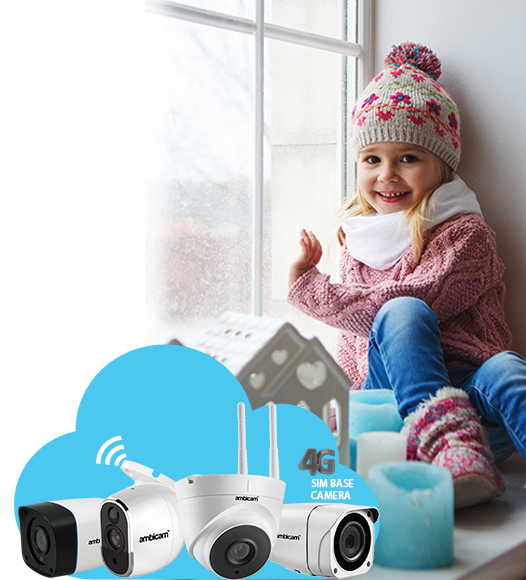 Our Mission
"Our mission at Ambicam is to provide innovative, secure and reliable cloud-based video surveillance solutions that empower our customers to protect what matters most to them. By leveraging cutting-edge technology, our products offer a seamless user experience and allow for seamless integration with next-generation video management systems. We are committed to delivering value to all of our stakeholders, including our partners and distributors, while fostering a culture of grow".
Our Vision
Our vision is to bring out a massive transformation in the lives of billion plus people through incredible innovation in cloud video communication technology. Whether you need a cutting-edge security system, a new way to manage your operations, or a custom solution tailored to your specific needs, we have you covered.
With over 200,000 deployments in 5 countries, we're proud to be at the forefront of the security industry. We believe in the growing value of all our stakeholders, including our partners and distributors, who are the key face of our product. Our sales pattern is based on a distributed architecture, so you can be confident that you'll receive the support you need, no matter where you are.
We invite you to explore our range of cloud-smart cameras and experience the peace of mind that comes with knowing that your property and assets are protected. Thank you for choosing Ambicam.

FOUNDED IN
2015
Working in Security and Surveillance Domain.

Installation
200000+
Next Gen Full HD Smart Cloud Camera for Retail & Enterprise.

App Download
50000+
AMBICAM – Android & iOS Mobile app, Monitor Anywhere, Anytime.