Smart cities are safe and sustainable cities. With 4G Cloud CCTV camera in a public place, these cities have proven the potential of surveillance technology in declining crime rates and enhancing public service management. The establishment of smart cities is a journey and not a terminus as it involves perpetual up gradation and integration of intelligence, technology, and enhancement.
After a long period of anticipation, the Internet of Things is an easily accessible technology for mainstream usability now. It is evident through the facts that global IOT usage surged from 13% in 2014 to almost 25% in 2018 . It is further expected to rise threefold by the year 2023 with over 40 billion IOT integrated devices.
Thus, allowing nations and investors to seize unlimited opportunities of transforming their regular cities into smart ones by harnessing the power of smart city monitoring solutions.
Smart cities ditch the conventional operational and security management concepts and assimilate physical, manual, and digital systems to shape an inclusive and affluent future for their citizens. They set up a host of ICT that involves smart cameras, sensors, integrated mobile applications, and high-speed internet connection. It optimizes agility and connectivity, delivers better services, boosts energy efficiency and digital economy while elevating citizens' safety and standard of living.
Smart cities depend on recorded data to channelize resources and technologies to offer a better life to the people by decreasing traffic congestion, regulating pollution, deterring crime, and managing trash, etc. Cities with well-knitted infrastructure and smart video monitoring solutions contribute to the development of the national economy, social-cultural harmony, and eco-system sustainability.
Multiple advanced features of Ambicam smart city surveillance cameras to notify are:
Portable cameras with wireless SIM-based connectivity
AI-enabled features such as facial detection, motion detection, tamper detection, over-crowding detection, ANPR, red light violation detection
Robust cameras that withstand extreme climate conditions without compromising on functionality
Scalable features through the in-house mobile app
Safe and secure cloud storage
Leading-edge video compression and low bandwidth consumption
Night vision for clear image and video streaming
Round the clock surveillance with real-time notifications
Superior video quality
Centralized command centre
Feasible integration with phones, laptops, tablets
Compact and cost-effective
Data-enabled cities powered with 4G cloud CCTV camera and smart surveillance systems
Smart city surveillance cameras are widely used by governments, security agencies, police, and other authorities to fetch operational video-based intelligence that is converted into meaningful data to improve efficiencies while saving money and manpower. According to a report , by this year over 120 cities have deployed public smart city cloud cameras throughout the world.
London, Atlanta, and almost 8 cities in China are amongst the top smart cities with robust surveillance systems installed across cities.
Leveraging video content analytics technology in smart city surveillance cameras, authorities can process visual data to recognize faces and objects. This helps in analyzing the behavior and movements of people, animals, and goods in the areas under monitoring.
Hence, 4G Cloud CCTV Camera empower responders to keep an eye on every action across the city and respond to suspicious activities immediately, avoiding and regulating crime.
For instance: Police aggressively watched CCTV video and images from various points of the city to recognize the suspects of the Boston bombing case.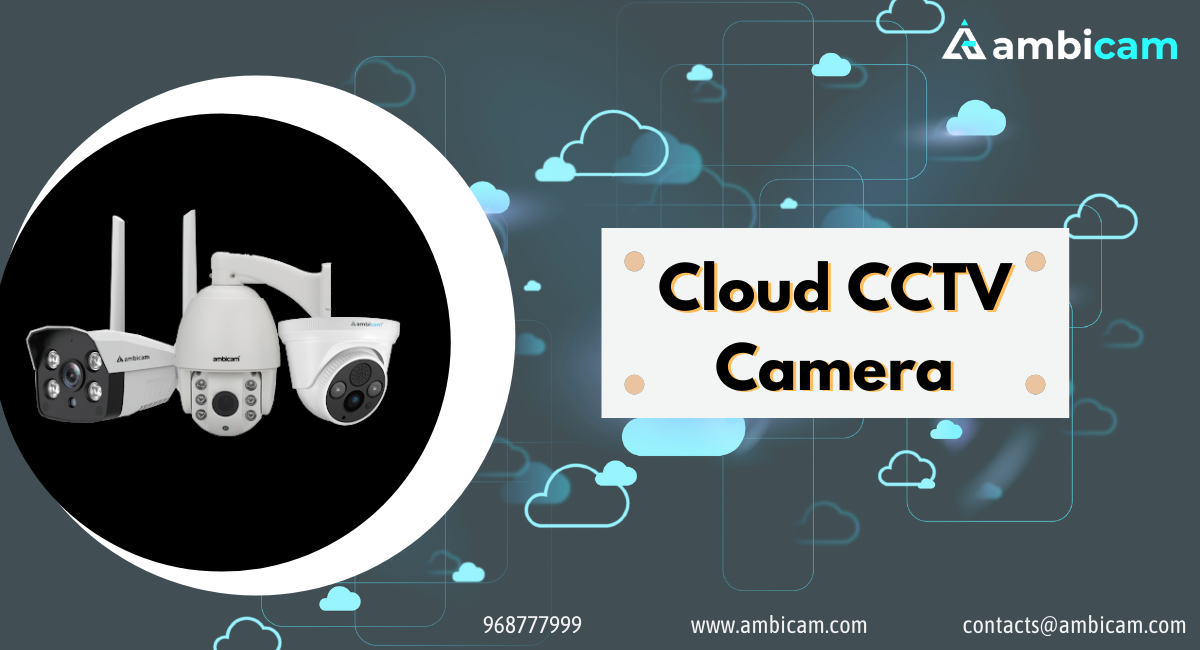 Smart city surveillance cameras deliver much more than security, There are myriad other benefits of Cloud CCTV Camera that enable cities to become smarter. Let unveil them below:
1. Constant monitoring with real-time alarms:
Smart city monitoring solutions provide round-the-clock video streaming of under surveillance areas that enhances situational awareness by sending real-time tocsins after analyzing recorded data based on AI-enabled algorithms.
Such alarms warn operators about unfavorable activities such as over speeding of vehicles, object tampering, excessive footfall, mismanaged parking, stampede, etc. through facial recognition technology, motion detection sensors, and other video analytics tools. Around the city, surveillance helps authorities to maintain harmony, law and order, and smooth operations in the city.
2. Search records conveniently:
Video metadata helps responders to easily search the required video in no time by using powerful search filters. Indexed metadata allows finding data from bulk video storage precisely. It saves time and manual effort and proves to be extremely efficient in case of emergencies.
3. Fosters data-driven decision making
Surveillance agencies get an upper hand to extract valuable video-enabled intelligence from the recorded video content. They can refer to the dashboard reports to translate encrypted data into purposeful information to make an informed decision for better state management. The quantifiable data enable authorities to analyze demographics, object dwelling, road discipline, traffic hotspots, public movements, and behavior for designing effective operational solutions.
4. Unlock the integral features of smart city surveillance cameras
Along with understanding how smart city monitoring solutions improve the functionality and management of a city, it is equally important to explore key features of an ideal public 4G CCTV camera. Built-in and scalable features differentiate surveillance cameras from brand to brand.
Ambicam offers edge AI and cloud-based smart city monitoring cameras with effective VMS and VAS solutions. These cameras empower states in better planning and supervision through incident management, AI analytics, Location information system, etc.
Let us now unveil some camera-specific features of Ambicam Cloud CCTV camera surveillance systems
Ultra HD video display
H.265+ video compression
0.001Lux Ultra Low-light
Smart IR 2nd and 3rd generation Dot-matrix IR LEDs
Motorized zoom lens
3-in-1 super WDR Pro – 140db
4K video viewing experience
P-Iris control
IP67 and IK10
Such features make Ambicam smart city surveillance cameras a reliable and effective choice worldwide. Needless to say that invention of 4G/5G capabilities, affordable data packages, the proliferation of smart devices, and the increasing availability of IOT technologies are expanding the utility of smart city surveillance cameras especially in smart cities.
This trend is expected to rise manifold by 2023 as there is huge growth potential in the international market for smart surveillance systems. And every nation sooner or later has to acknowledge the power of digital monitoring solutions in safeguarding assets and streamlining national operations.