The association of the real world with digital is beyond beautiful and extremely beneficial. From entertainment to businesses operations, food deliveries, and safety management every aspect of existence is being influenced by automation and digitization. One such example of digital innovation is outdoor wifi security cameras.
Digitization is expanding its footprints across the industries and personal lives of human beings at an unbelievably faster pace. They exhibit an excellent co-relation of connectivity, smart technology, data usage, and AI-assisted analytics software, giving new dimensions to safety management. An outdoor wireless security camera opens multiple possibilities of placement with hassle-free installation processes while eliminating the need for tangled wires.
Here are the 7 Benefits about Wi-fi Security Cameras:
1. Strategic design augmented with functionality
Wireless outdoor cameras are modern responses to the security requirements of houses and commercial spaces. Keeping a track of what is happening in the surroundings of the places where you live and work is critical. Here comes into play – wireless outdoor cameras. When connected to Wi-Fi these cameras transmit audio-visual signals to the receiver installed in portable devices, a responder uses. That can be a mobile phone, tablet, or laptop.
2. Less wire, more flexibility:
Outdoor wireless cameras offer the utmost flexibility of switching their placement at your convenience as they do not require a permanent wiring setup. However, you must ensure that the camera maintains a good connection with the router for undisrupted transmission of surveillance feed. Wireless outdoor security camera systems are designed strategically to sustain even in extreme weather conditions. Features like dust-resistant, water-friendly, and moisture-resistant make these cameras highly durable and reliable for security surveillance all 365 days.
3. Horizontal to vertical view range:
Outdoor security cameras are crafted in multiple shapes and sizes for enhanced functionality and convenience. Dome, bullet, PTZ (Pan, Tilt, and Zoom) – these are the design variations of wireless outdoor CCTV cameras. PTZ designing feature enables cameras to move into their best capabilities from right to left, up to down, and zoom in – zoom out, delivering a complete 360 degrees view of the surroundings.
Boasting intriguing design elements and improved utility, outdoor security cameras deliver enormous safety benefits to houses, public, and business places alike. Explore how they safeguard your properties and surroundings by leveraging AI-enables analytic software and digital technologies.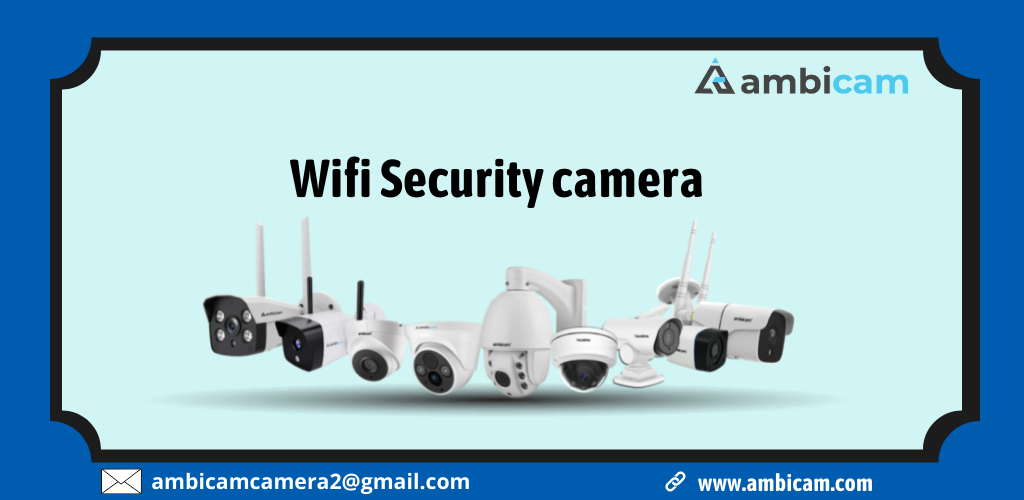 4. 24×7 remote monitoring:
Connecting outdoor security CCTV cameras with Wi-Fi can broadcast live video streams all day long. Responders can monitor the areas under surveillance while sitting miles away from their homes and offices by installing the camera feed on their smartphones or any other device.
5. Restrict unauthorized access:
Motion sensor and face detection features in advanced security cameras raise alarm whenever an unauthorized person tries to enter the premises. Monitoring authorities get the opportunity to check and confirm who can enter the property and who needs further investigation.
6. Adjust positioning automatically:
Using the power of AI, smart outdoor security cameras automatically confirm that people are positioned in the right spot for precise reading. It gives an immediate indication to those who stand in the untraceable region through audio alarms.
7. Real-time alarms:
Smart analytics software empowers these cameras to raise immediate alarms on detecting any suspicious activity or anomalies to alert the responder. These real-time tocsins enable monitoring authorities to identify the individual with criminal intentions and the exact place of potential crime for quick action.
Let us delve to understand the implications of the above-mentioned advantages in safeguarding homes, roads, cities, and commercial outdoors.
Efficiently monitors outdoor places in the absence of responders
Raises real-time alerts to dissuade crime such as robbery, encroaching, mob violence, traffic rules violations, and more
Provides audio-visual evidence to prosecute the criminal in court
Eliminate the risk of package theft when placed outside your home or office
Help in garbage monitoring for augmented safety and hygiene of the surroundings amid the current pandemic
Minimized the cost of insurance premiums when installed outside houses and commercial buildings
Monitors vehicle movements and identify them with number plate detection
Avoid crimes related to physical harassment
Assist police to surveil multiple locations at the same time to mitigate possible risks in the city
Stores recorded videos safely on Cloud for future evaluation and data-oriented decision making
Now when we have understood the advantages of wireless outdoor cameras, another important consideration is to know what makes an outdoor security camera – the best. Here we go.
We have already discussed above the design and surveillance movements of ideal outdoor security cameras. There are some additional salient features that boost their functionality such as:
High-resolution camera with good frame rate to guarantee superior video quality
Infrared/Night vision to broadcast clear video feed at night in the absence of electric light resources
Loud and clear built-in alarm for better acoustics
Two-way communication system, enabling the responder to talk to the person at the other side of the camera
Easy and hassle-free installation and app integration
Prompt availability of analytics reports to manage critical situations using accurate data
Find the best outdoor wifi security camera
Ambicam is one of the renowned surveillance solution providers that has upgraded the security systems of businesses and governments worldwide. It offers premium-quality advanced monitoring cameras including outdoor wireless security solutions. The security systems require minimum maintenance while delivering maximum output and smart safety features. Its range of outdoor security cameras features in-built Wi-Fi and 4x digital zoom along with cloud recording, DIY installation process, complete wire-free operations, and a lot more. It promises sturdy surveillance solutions to protect homes, offices, and public places from certain and uncertain threats. You can book an appointment with the team to dive deep into their offerings.
Remember, "security is not something that just happens; you need to plan it for the safety of lives and properties".
Once you determine the requirement of installing an outdoor security camera, hop on to buying the one aftermarket research. Ambicam assists you to identify the best suitable camera. The team pays one-on-one attention to the enterprise, understanding their needs and delivering customized solutions for better security. For more details contact us now!