Nothing we do is ever going "UNNOTICED" so stay safe and stay happy..
Nowadays, with the help of Internet and Smartphone technology, we have the ability to achieve some peace of mind through the installation of strategically placed Wireless CCTV camera. These devices let you check in on your prized possessions using your phone, tablet, or web browser from anywhere. This way, if anything is amiss, you have the ability to alert a neighbor or the authorities. Better yet, the newest crop of cameras are wireless, so you don't have to worry about running wires through your walls. Just mount them and point them at what you want to keep tabs on.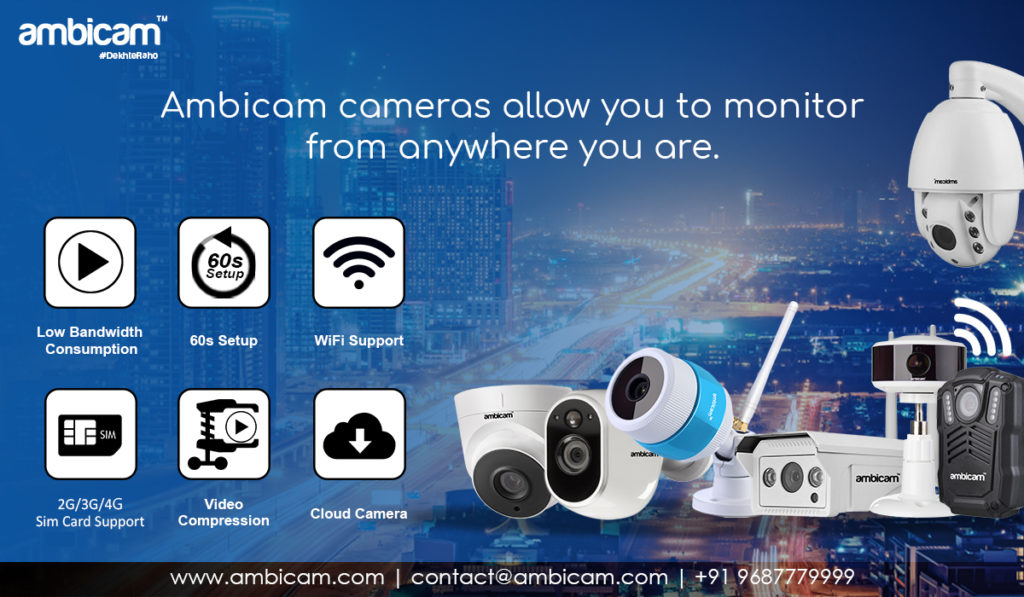 It is Simple:
Surveillance & Monitoring Solution – Smart Cloud CCTV Camera:
The next generation Smart Cloud Cameras ensures better security with advanced features. Equipped with the basic features of Wireless & remote monitoring / control abilities, the connected cameras also offer cloud storage / SD card options for CCTV. Though some offer have inbuilt motion & audio detection sensors to keep a check on any misfortune. The other factor to consider when buying a Wireless Smart Cloud Camera is how strong it can hold the Wi-Fi signal, especially in cold weather. For some reason, a lot of IP cameras will lose the Wi-Fi and the feed will drop in cold weather.