Over the decades, technology exhibited a commendable and perpetual cavalcade of innovation on multiple fronts. Technological advancements make businesses and people expect a whole lot of 'next big things' capable of redefining the way they live and work while upgrading their living standards in various contexts.
One of the leading markets that have been witnessing new technology trends in the security surveillance domain. As more people are realizing the significance of having CCTV camera to secure their property, the video surveillance systems market is expanding.
CCTV camera have time again proven that they are an asset for commercial and domestic security usage. Accredited to the automation and digital functioning module along with ample new features, video surveillance cameras have become a priority for almost every building. Counting from a small office to a huge warehouse, a shopping mall to a hospital, a government property to an airport, or any place that you can name – all can relish the benefits of automatic security monitoring solutions.
Latest technologies and relentless innovation make CCTV camera relevant in all timelines. Let us delve to unveil the new technology trends that are quite unfamiliar to the masses. It will also help us unleash the real potential of new surveillance security systems in protecting lives and assets.
Lesser known facts and features of new technologies in CCTV Camera:
Here is a list of new features offered by the latest monitoring systems that may help you make a better and information-based decision if you are thinking of buying a new CCTV camera.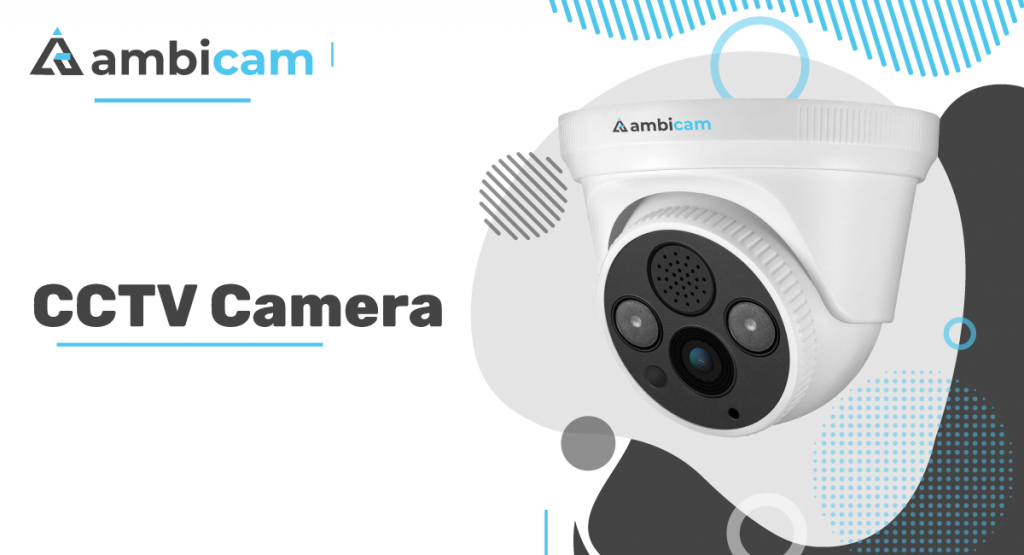 1. AI-enabled video analytics to gain business insights
It goes without saying that modern security systems are impeccably powerful tools to enhance the safety of valuable belongings and people at businesses or homes. Alongside, smart CCTV cameras powered with AI technologies offer ample other benefits to businesses that help them financially as well.
Owing to the features such as machine learning and deep learning, innovative surveillance cameras deliver business intelligence through insightful data available in the form of images, audio, and video. By diversifying metadata, this purposeful information can be used to make all major decisions, recognize threats, improve security, and enhance accuracy.
Reports have shown a rapid increase in data usage for video analytics. Experts suggest that by this year, a large number of businesses may embrace deep learning technology to boost precision while declining the costs involved in video surveillance systems. Deep learning when applied to surveillance security solutions can amaze you by delivering unbelievable results. These include algorithm-based action predictions, pattern or behavior-based instant notifications, and filter-based data search options for paced-up examinations.
2. Zero-Contact security surveillance amidst COVID-19 outbreak
Pandemic introduced several new challenges for people and businesses which were completely unknown before this new normal. Security systems in the era of contagion virus demand different approaches to keep humans and belongings safe and contact less security solutions are survival-imperative. As a result, AI-based smart CCTV cameras are gaining popularity for offering ground-breaking and extremely effective touch-less monitoring solutions to cope with new-world security threats.
Modern surveillance cameras are equipped with advanced features such as object detection, mask detection, people counting, face recognition, thermal fever measurement, etc. Another offering of advanced monitoring systems is license plate recognition that leads to smart parking to cut the chaos and improve space usage without involving the perils of physical contact.
Zero-Contact solutions to park vehicles in personal or public spaces, recognizing faces and objects to identify potential threats, detecting body temperature to restrict the entry of suspected virus-affected people, counting persons to maintain social distance and avoid overcrowding are amongst the most significant benefits of new CCTV cameras.
3. Cloud storage for enhanced security, portability, and flexibility
Cloud storage has come up as an added advantage for personal and professional storage systems on the digital front. It allows users to save as many video, audio, image, and textual files online securely while enjoying the utmost flexibility of accessing those files from anywhere at any time.
Cloud storage offers the flexibility to store and share large-sized files that are otherwise difficult to share. Furthermore, cloud storage is safer than storing files in a hard drive as the latter is more vulnerable to theft and physical damage. Users can combat any cyber threat to business operations through the cloud-based app as they receive immediate alerts on identifying any suspicious activity or login into the cloud account.
4. Relish advancements but be cautious about cybersecurity
Though we have underlined some certainly influential facts about the new technology of video surveillance CCTV camera, some concerns still remain unsettled such as cybersecurity. In 2020, cyber crime reached another height as over 4000 cyber crime complaints were lodged. The catalyst of this spike was the working norms of the new normal i.e. integration of multiple devices at different places.
This criterion gives golden opportunities to hackers and other cyber criminals to hack online accounts and act immorally. But the best solution to these problems is buying surveillance security systems from a renowned and registered manufacturer like Ambicam.
Future is optimistic: The beginning of every year brings a lot of hope for technological advancement that can alter the working model of industries and address persistent dangers. While every year ends by witnessing some indeed powerful technologies that contribute to elevating the work and life quality of masses through several smart features. For instance, improvements in digital surveillance technology, Intelligent AI-enabled monitoring features, data analytics, scalable cloud storage options, etc. are the most recent trends in security surveillance solutions.
All these factors together deliver enhanced security to owners along with the ease of coping with the safety challenges imposed by COVID-19 i.e. contact less monitoring. 2021 has seen the above-discussed advancements in the video surveillance industry and more such innovations are anticipated in the coming year that may hopefully rheostat cyber crime in all possible manners.
Ambicam is a global manufacturer of smart CCTV camera with cloud technology that follows best manufacturing practices and creates video surveillance solutions that fulfill industry standards. It is a cyber-responsible brand that offers secure storage options and a control center for improved safety of keeping recorded data. As cybersecurity would likely dominate the digital world but manufacturers with resilient devices and storage options would be your long-term companions in this attempt of protecting valuables.